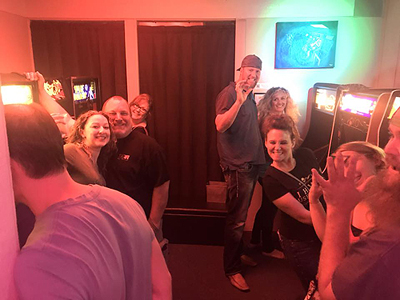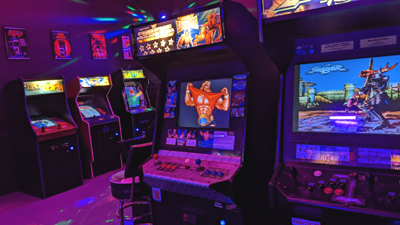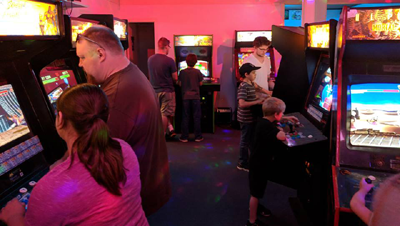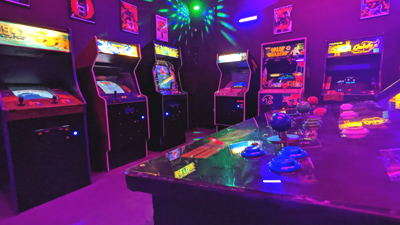 Quarter Lounge Arcades are Family Friendly
Old School Premium Video Game Establishments

Enjoy tons of the old favorite arcade games like Ms. Pacman,
Galaga, Street Fighter, Marvel vs Capcom, Super Mario Bros,
Donkey Kong, Double Dragon, Sega Outrun and so many more.
We also have Pinball and the best retro consoles like the Super Nintendo,
Atari 2600, N64, Sega Genesis, xBox and more at our Bedford Location. View All Now
Two Locations to Choose From

Bedford, TX
Mon - Tue: Closed
Wed - Thu: 4 PM - 10 PM
Fri - Sun: 12 PM - 10 PM

View the Game List
Fort Worth, TX
Mon - Thu: 2 PM - 10 PM
Fri - Sun: 10 AM - 10 PM
View the Game List
How you can help your favorite neighborhood arcade?
1) Introduce somebody new to the arcade. Many do not want to go out for public entertainment just yet and we get it. We are committed to our safety procedures and if you are comfortable coming to the arcade please do so regularly and introduce a friend to the arcade when you do. Ask them to do the same and introduce somebody else new to the arcade. This type of grass roots growth will help us get back to where we need to be and stay there.

2) Rent out the arcade for a private party at our Bedford Location. If you are not comfortable in a public setting then consider renting out the arcade on a Monday, Tuesday or any other time we are not open to the public so that you and your family or those you are quarantining with can get out and have some fun. We will arrive before you come and disinfect all machine control panels. $40 per hour all you can play with a 2 hour minimum ($50 per hour starting July 1st).

3) Spread the word. If you want help the arcade but can't get out to the arcade then follow our social media and share us everywhere! Please tell your friends and shout it from the mountain tops! (not that we have many of those here in Texas.)